Carts are an amazing way to take your brand out into the world, to show off a special product, message, or create a fun, inviting space. We have designed a super cute option, with or without functional bike wheels that you can choose to customise in a variety of ways.
If you have a cart design in mind, or want something completely custom read on below and send us your needs for a quote.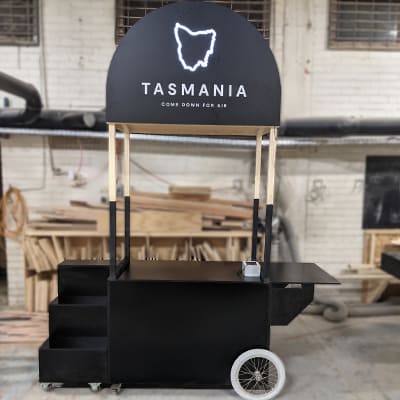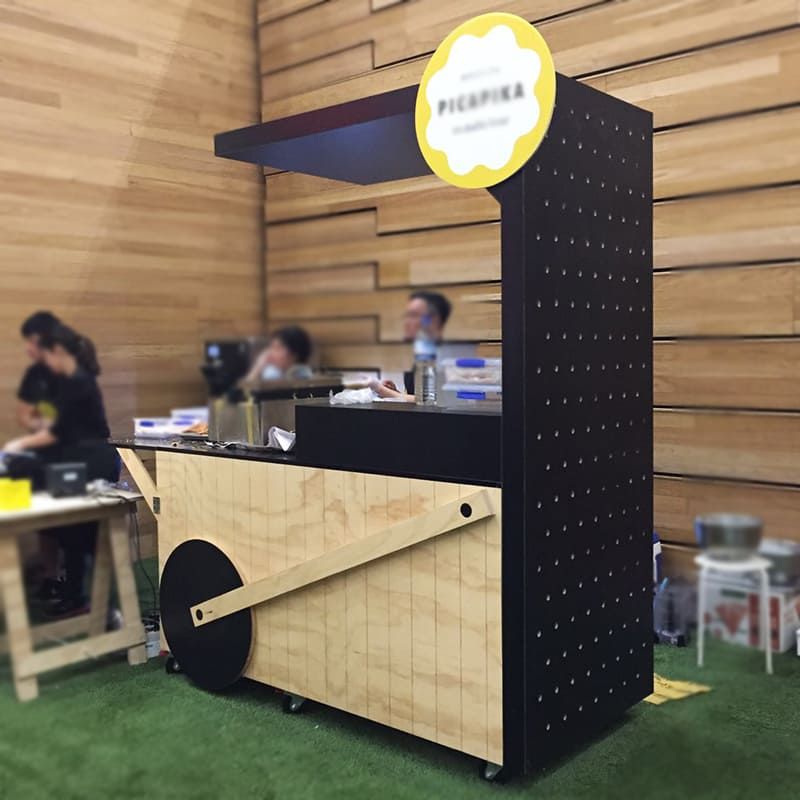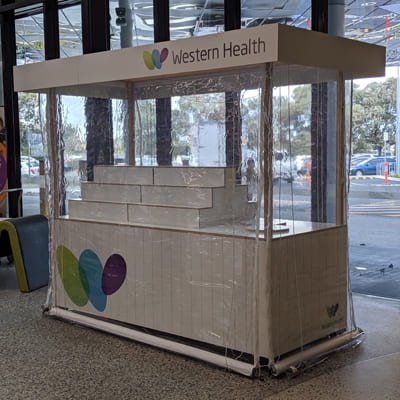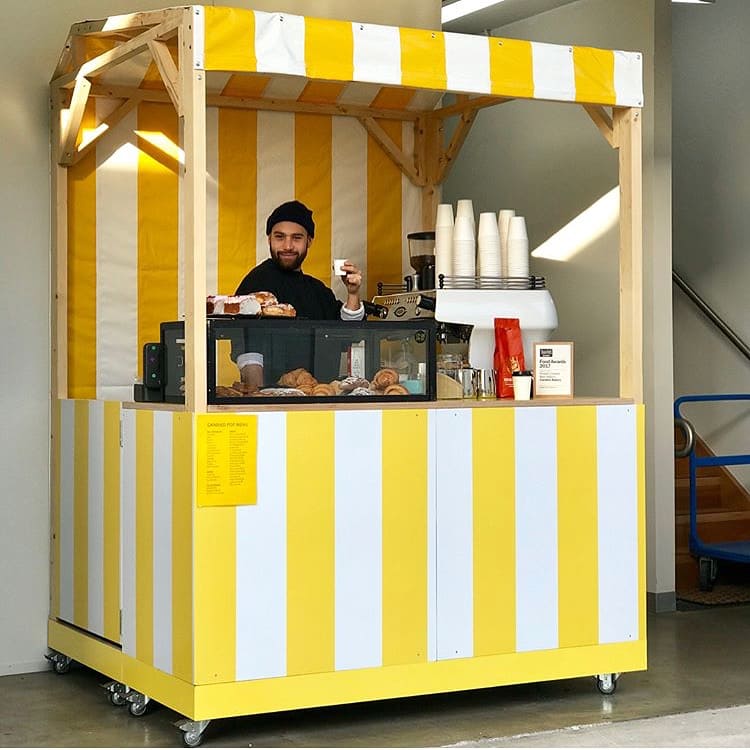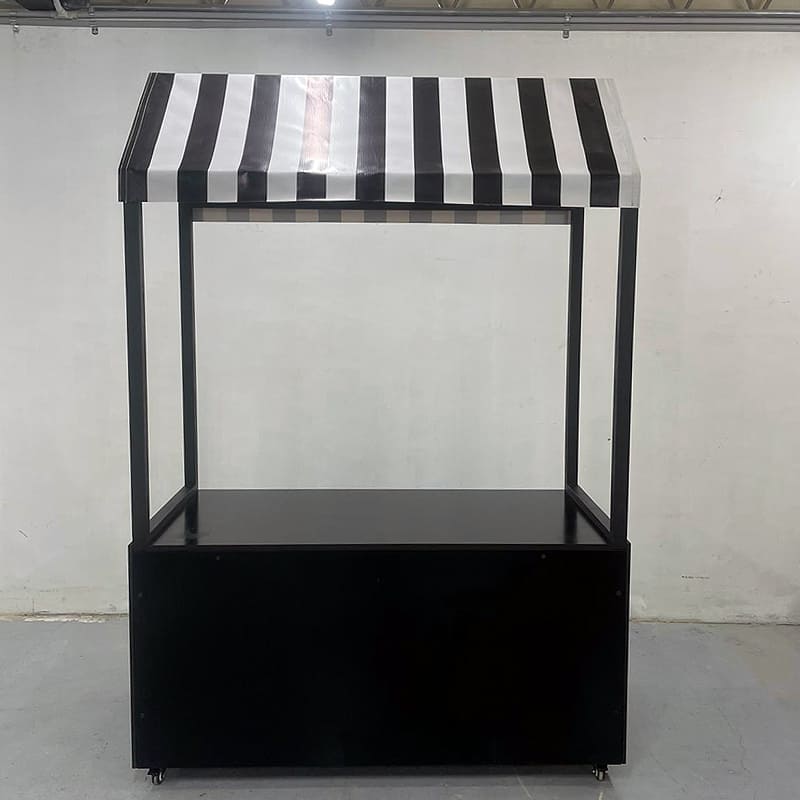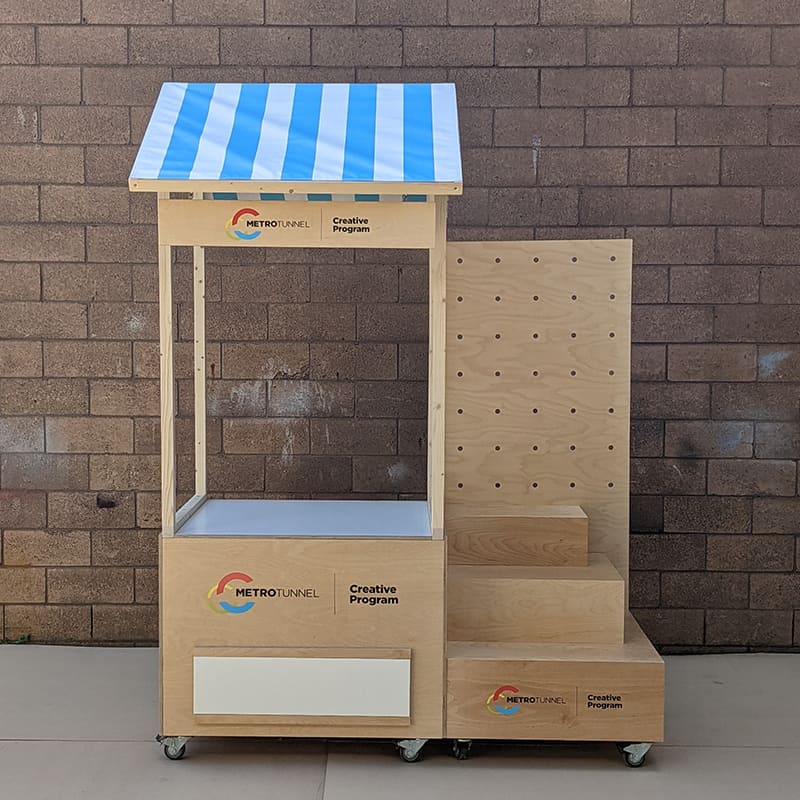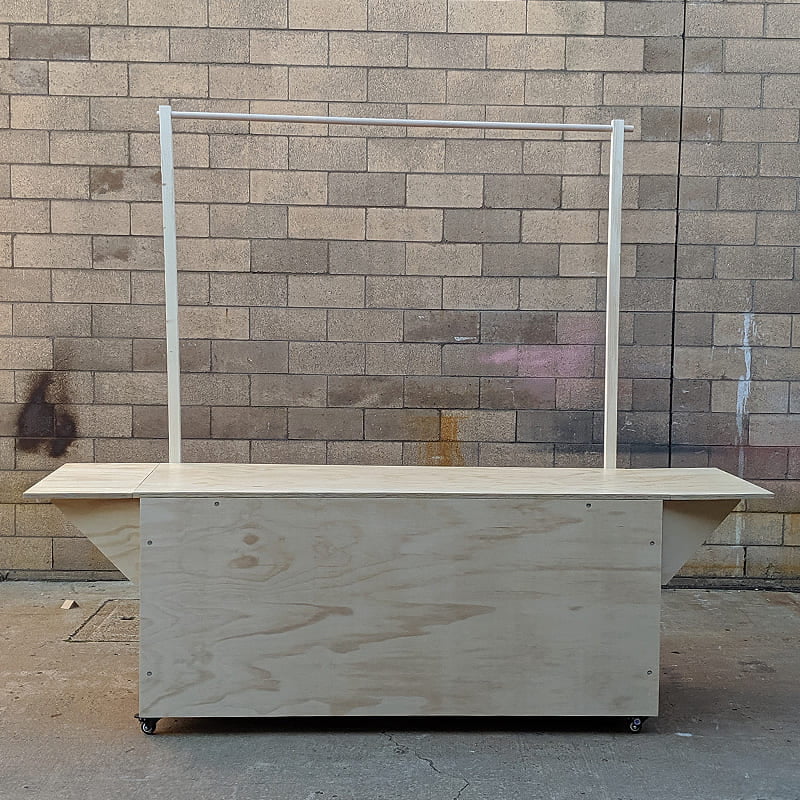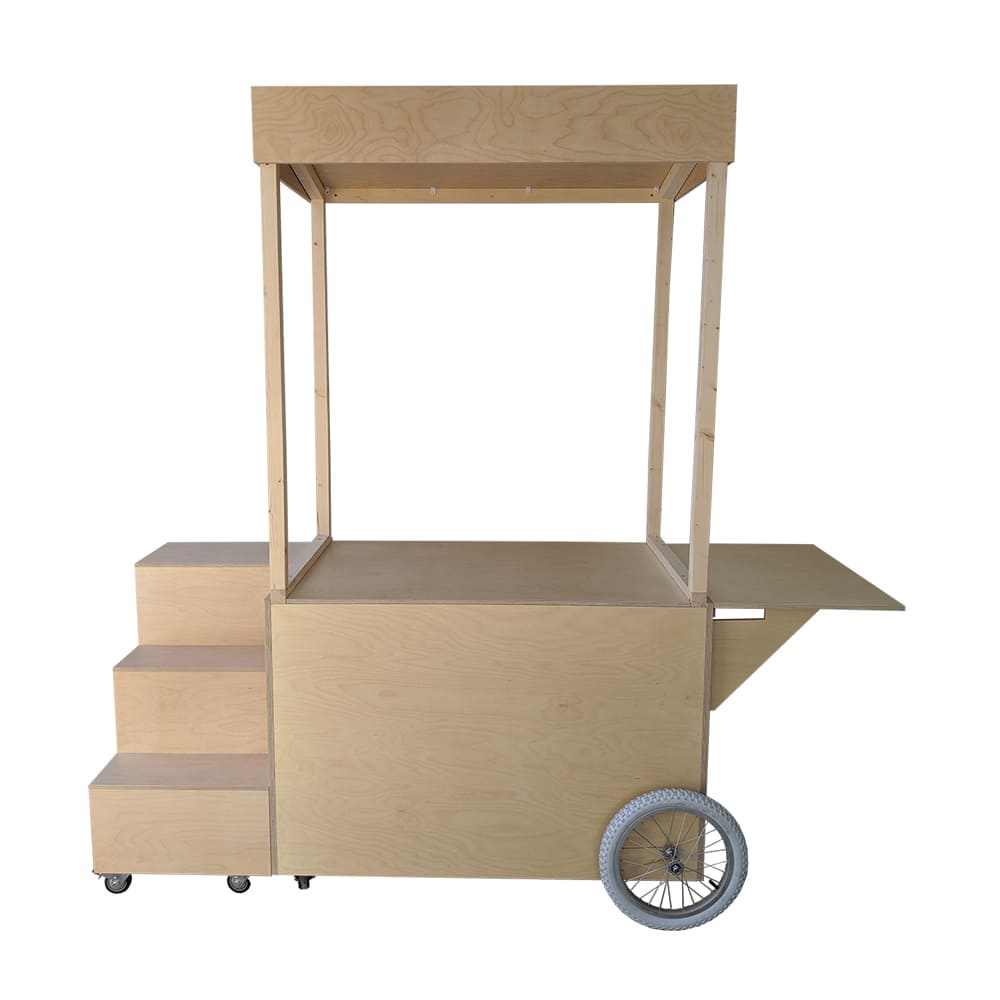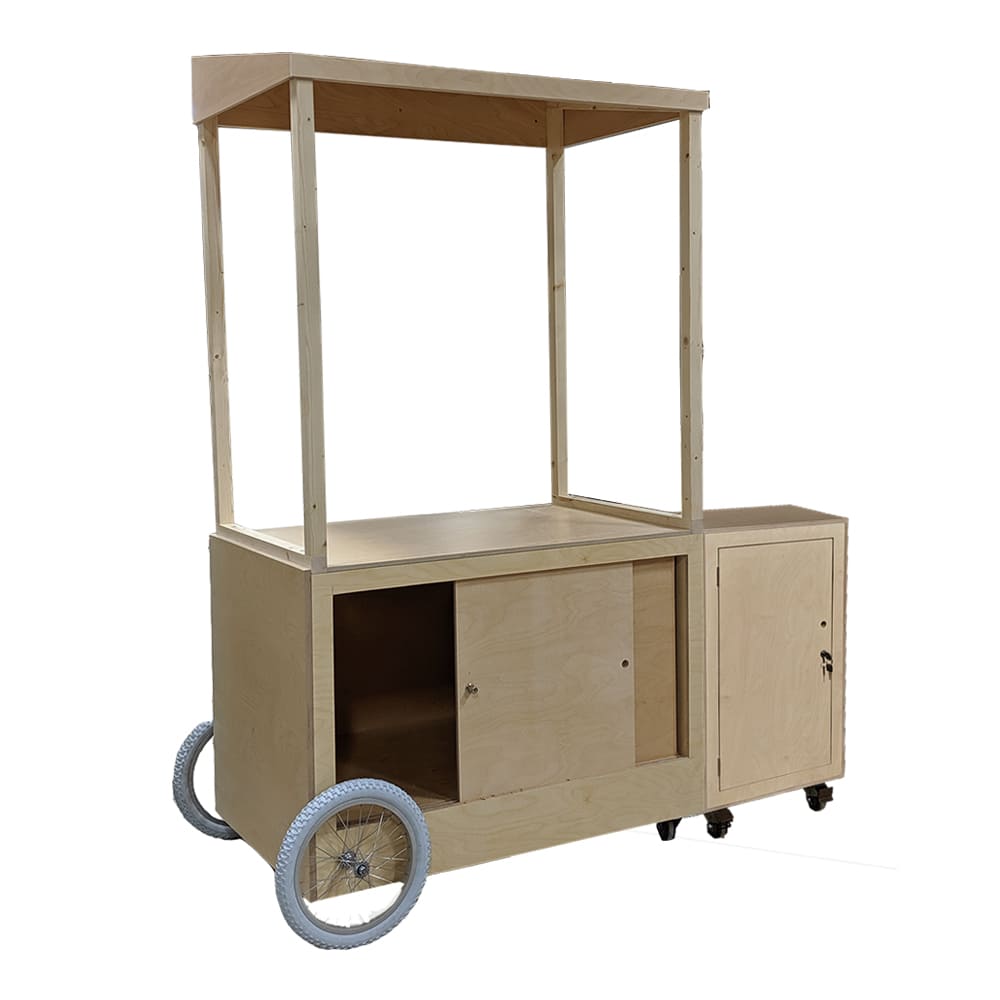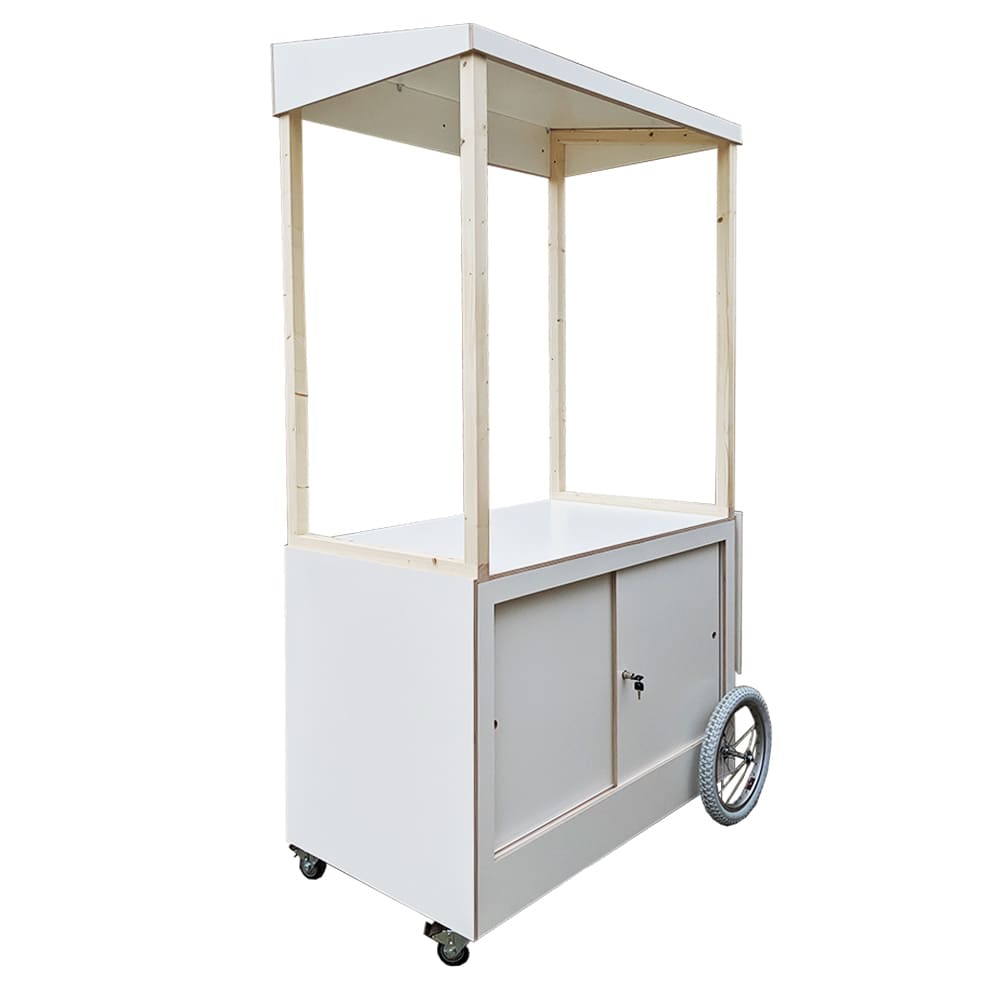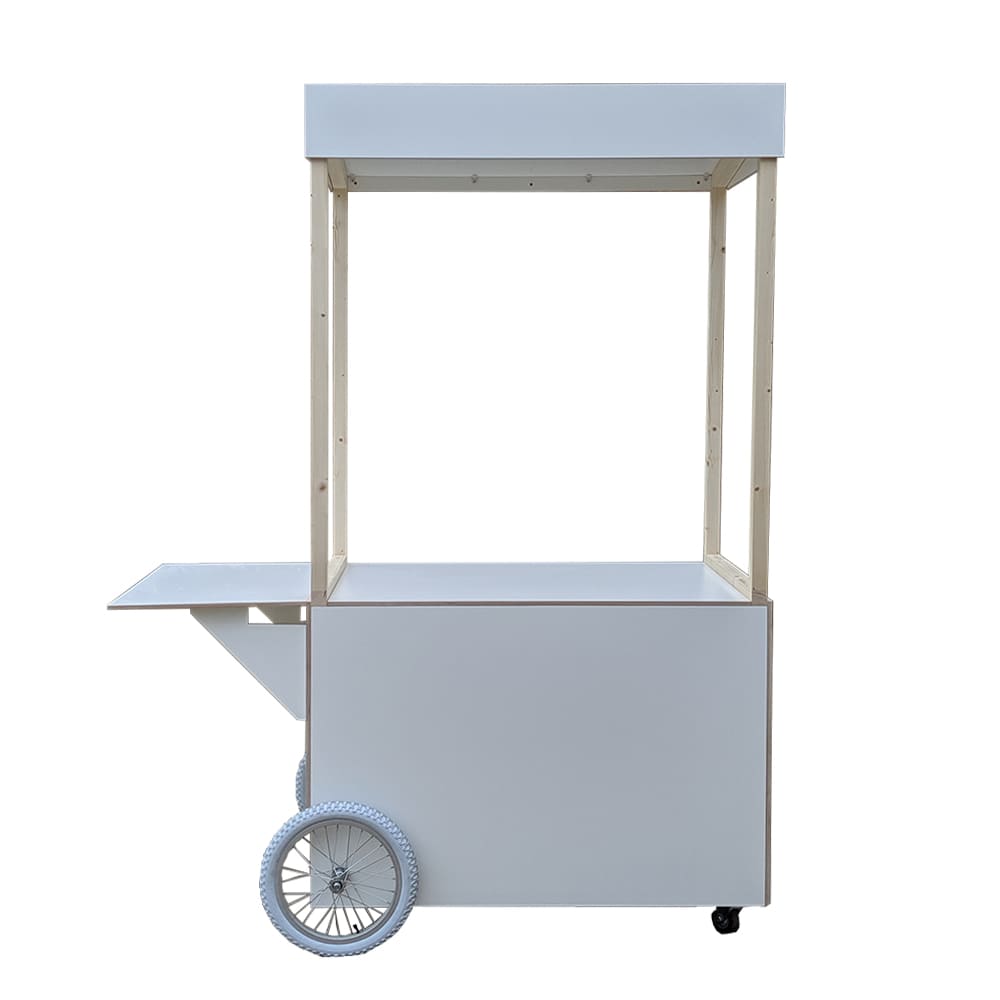 Check out our standard range for purchase
Purchasing a cart online, just like that, that semi flatpacks, has a variety of overhead canopy/ signage options, a choice of wheel type and optional extras like the tabletop extension is easy now with our standard options. Our carts are simple. Functional. Fit for purpose. Good looking.
Choose from a range of styles/features and our standard raw plywood, white, black or clear melamine film coated birch plywood when ordering online. If you don't see the size you are after, fill out the form below and we'll send you a quote.
Want the look of a cart but not actually a cart?
Custom Carts and Custom Alterations
We love when you suggest custom alterations to our standard carts or brief on creating something completely new to suit your needs. To get started, complete the form below: