Plinths, pedestals, ply boxes, boxes, mdf boxes, oversized reinforced display boxes, we make them all and we make them in our workshop here in Melbourne.
We make them in raw plywood plinths, laminated mdf plinths, matte clear varnished plywood plinths and painted mdf plinths. Whilst our standard colours are white, black and grey, if you have a custom colour get in touch and we can quote it up for you.
Typically our plinths have an open base so if you'd like them fully enclosed or prefer one of the sides to be open, you guessed it… get in touch.
Available to be shipped Australia wide, if you're looking to purchase a bunch at once or bulk amount email us so we can quote for a pallet delivery (business addresses only).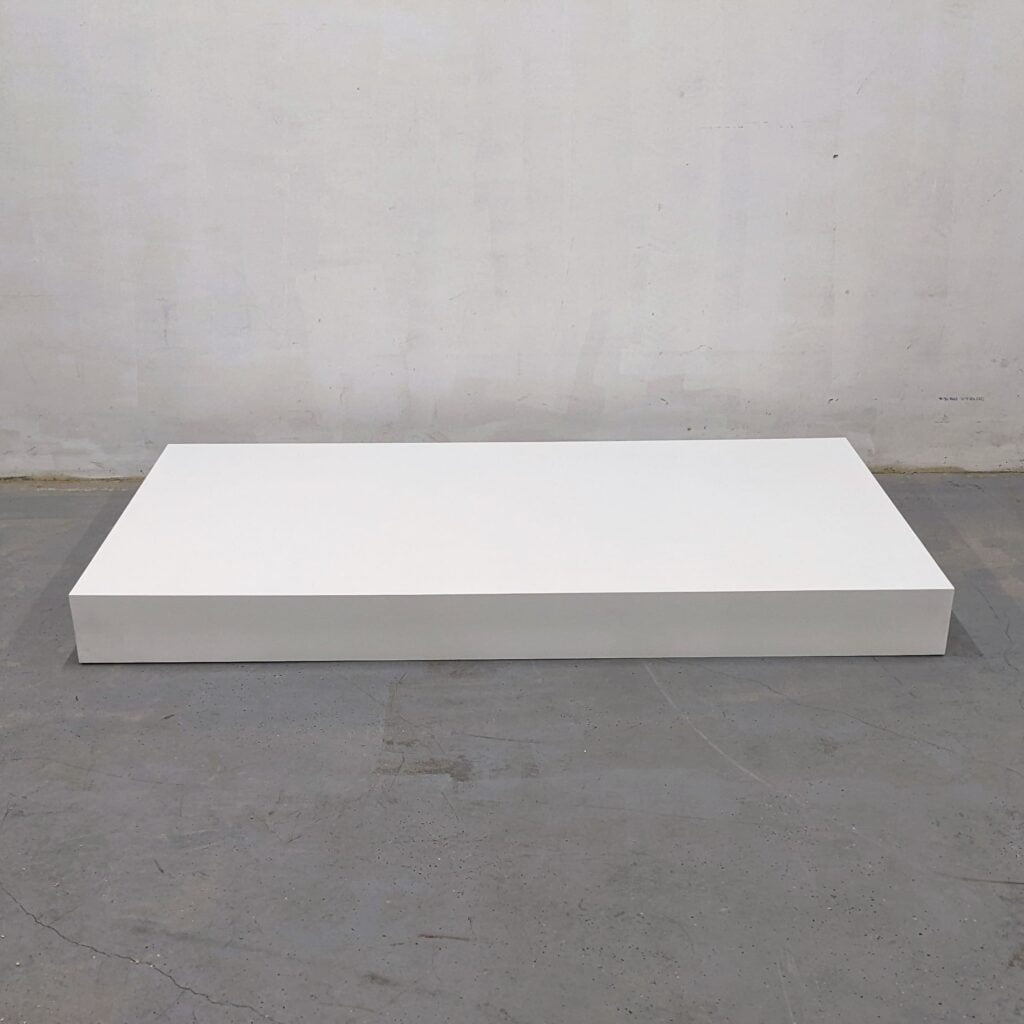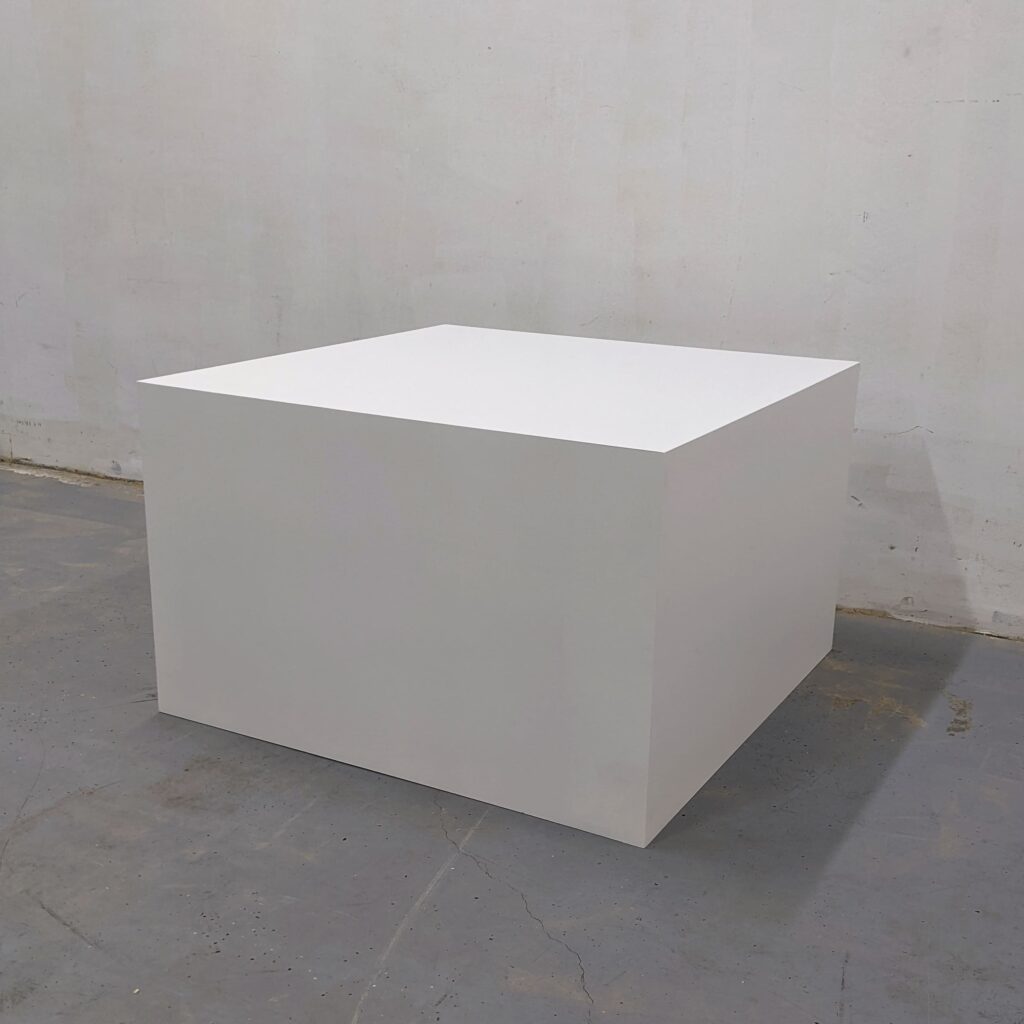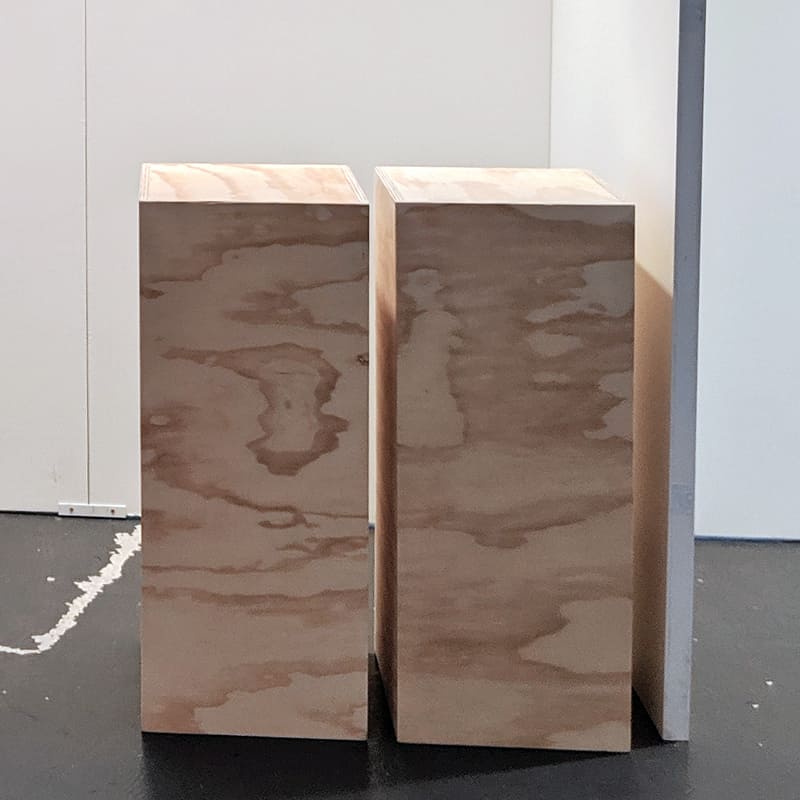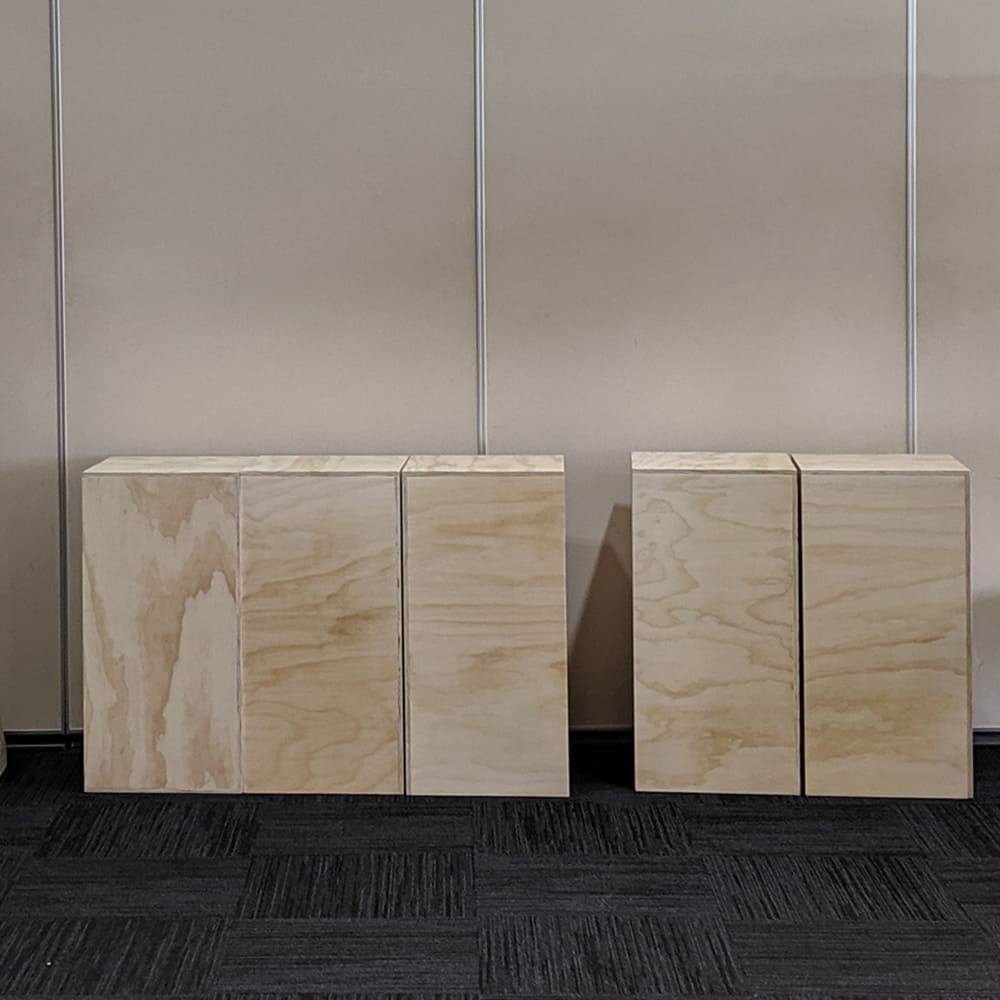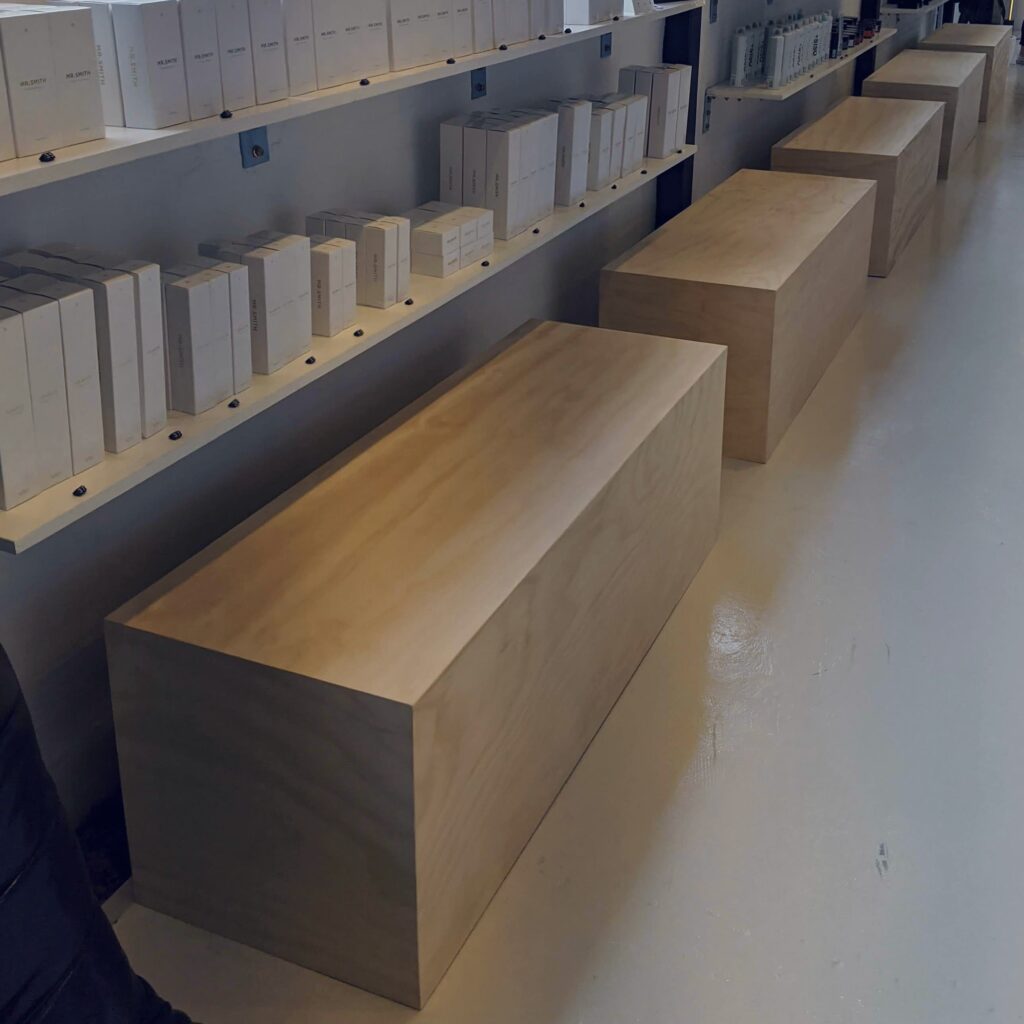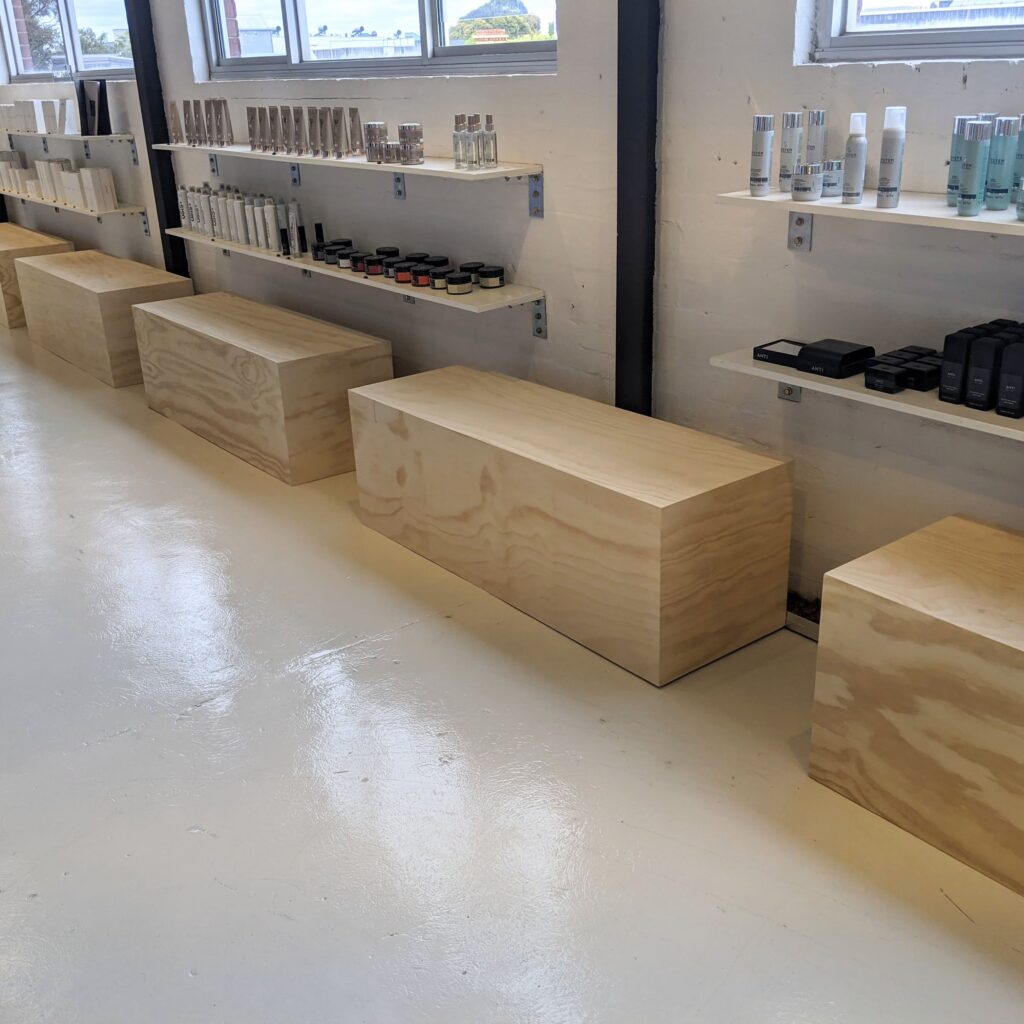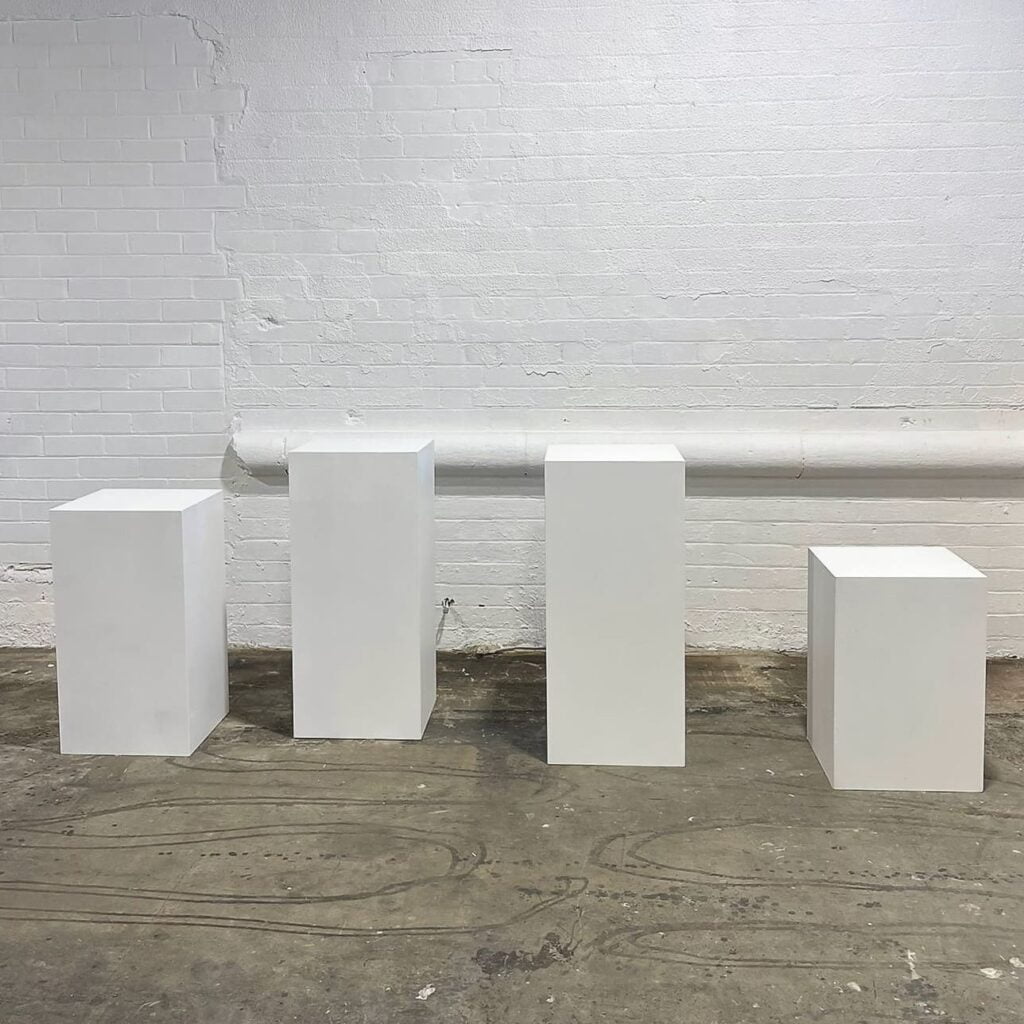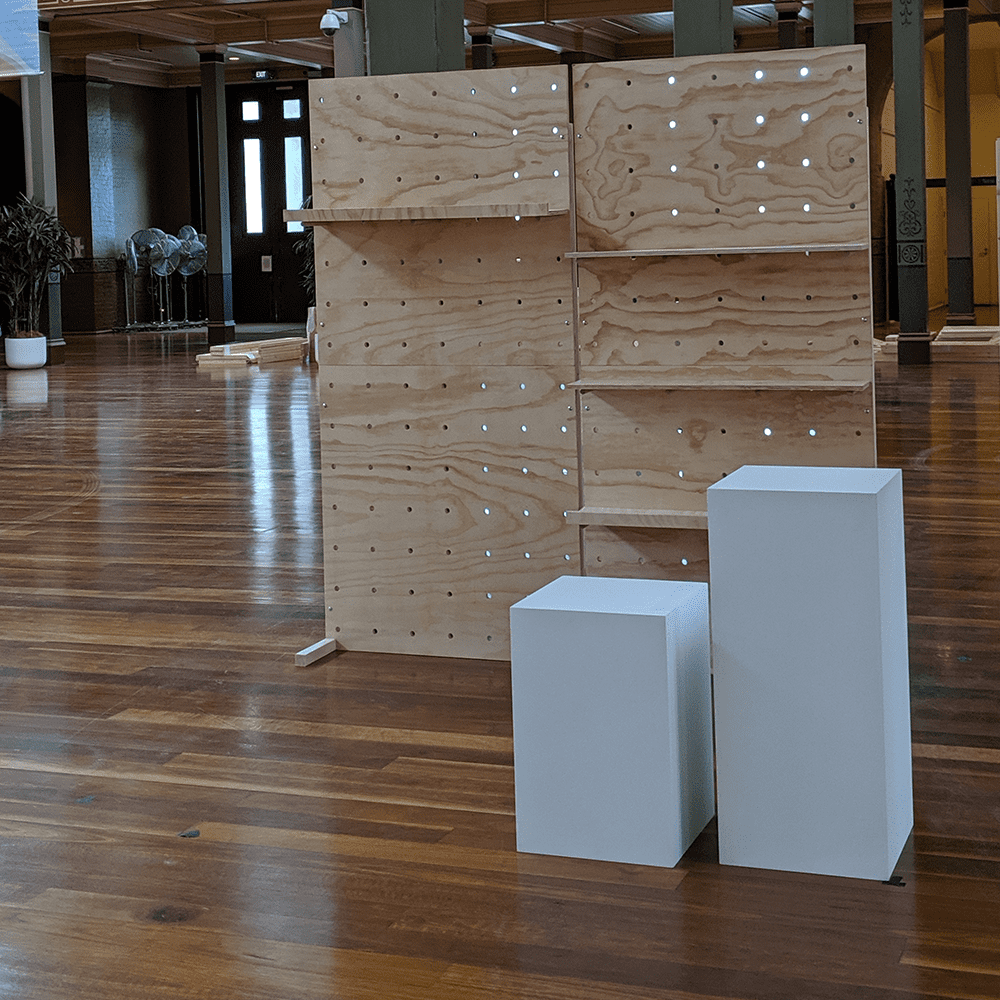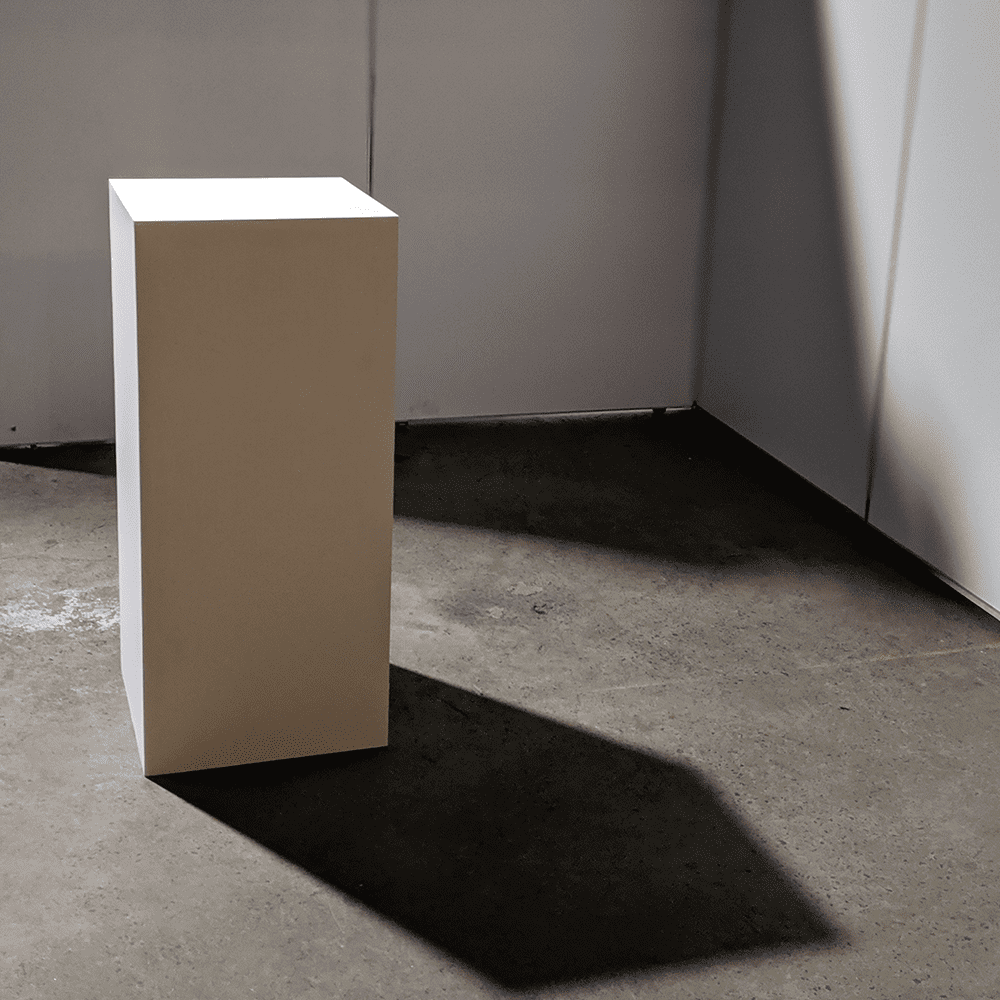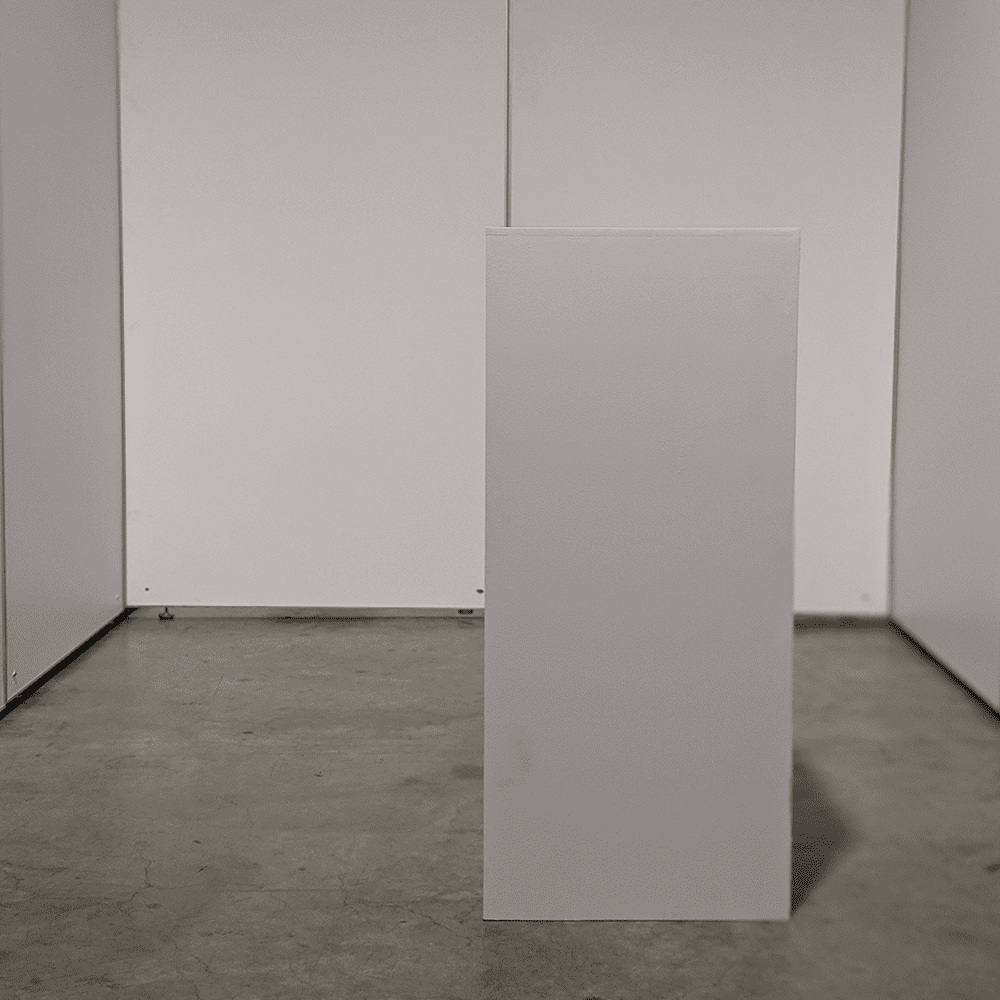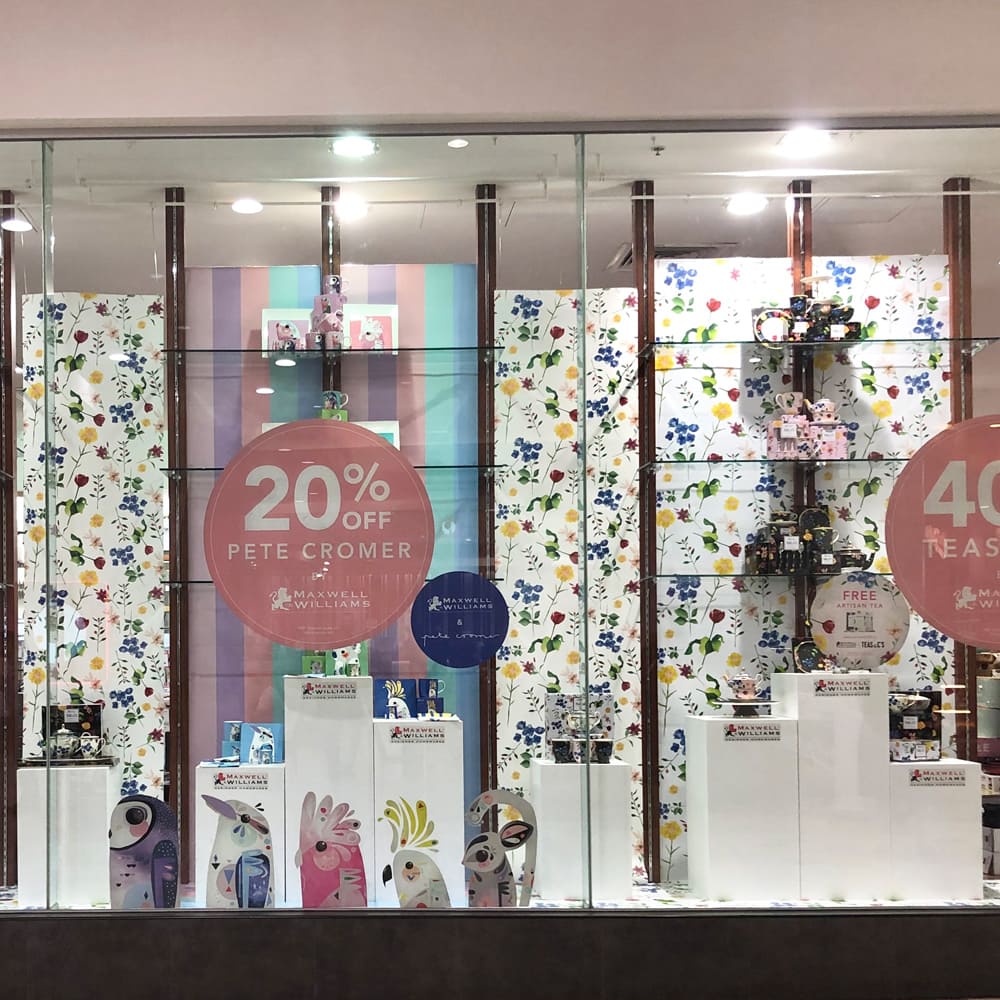 Need a custom build, colour, non-standard size or large quantity
CARING FOR PAINTED PLINTHS
We use a Wash and Wear Low Sheen Paint on our painted plinths. Here are some tips on cleaning painted plinths:
Do not use rough abrasives or solvent cleaners, stiff scrubbing brushes or harsh caustic preparations. Instead, use warm water with a small amount of mild detergent.
Apply the solution to the affected area with a soft cloth, where the marking is particularly stubborn.
Having thoroughly cleaned the affected area, you should then proceed to wash down the side to eliminate any chance of patchiness.
Finally, rinse off the washed area with clean water and allow to dry. Avoid vigorous scrubbing with chemicals or brushes and scourers to prevent burnishing the surfaces and causing patches.