Market Stall Co officially has a rental branch in Sydney. Located in Alexandria, we're now able to offer rentals for more major events, or independent events by request (please email us for independent event enquiries). Items from our rental range shown on this page are in the Sydney branch and will be able to access the same bump in and out rates we have in Melbourne for the Sydney events that we support.
Please enter the postcode for the event options to appear or email us for a quote.
The rates are calculated based on the number of items selected, 0-2, 3-6, 7-12 units.
To hire items not in this page, a transfer fee will apply as we will need to ship them from Melbourne to the Sydney branch. The transfer fee is $150 per unit in addition to hire and bump in and out fees. Please email us at info@marketstallco.com.au with your list and dates that you would like to hire for a quote. Note the following variations for these products are available currently in Sydney:
– Freestanding Pegboard: 210cm and 180cm high, 100cm wide
– Freestanding Arch Pegboards: 200cm high and 100cm wide
– Ply Wall with Shelves: 180cm high and 100cm wide
– Pegboard Shelves

– MSC Counter: 150cm and 120cm wide
– Stacked Shelving Unit (no pitched top)
– Centered Floating Stand: plywood only
– Rolling Rack
– Hanging A-Frame: 60cm deep
– Trestle Table: 150cm length

– Step Shelves with Lip

– White Industrial Bar Stool

– White Belloch Chair
– Corner Changeroom

– Black Freestanding Mirror
– Sandwich Board A-Frame (indoor)

We'll be adding to this range as demand increases!
For the latest event delivery rates, to learn more about how our bump in and out process works CLICK HERE.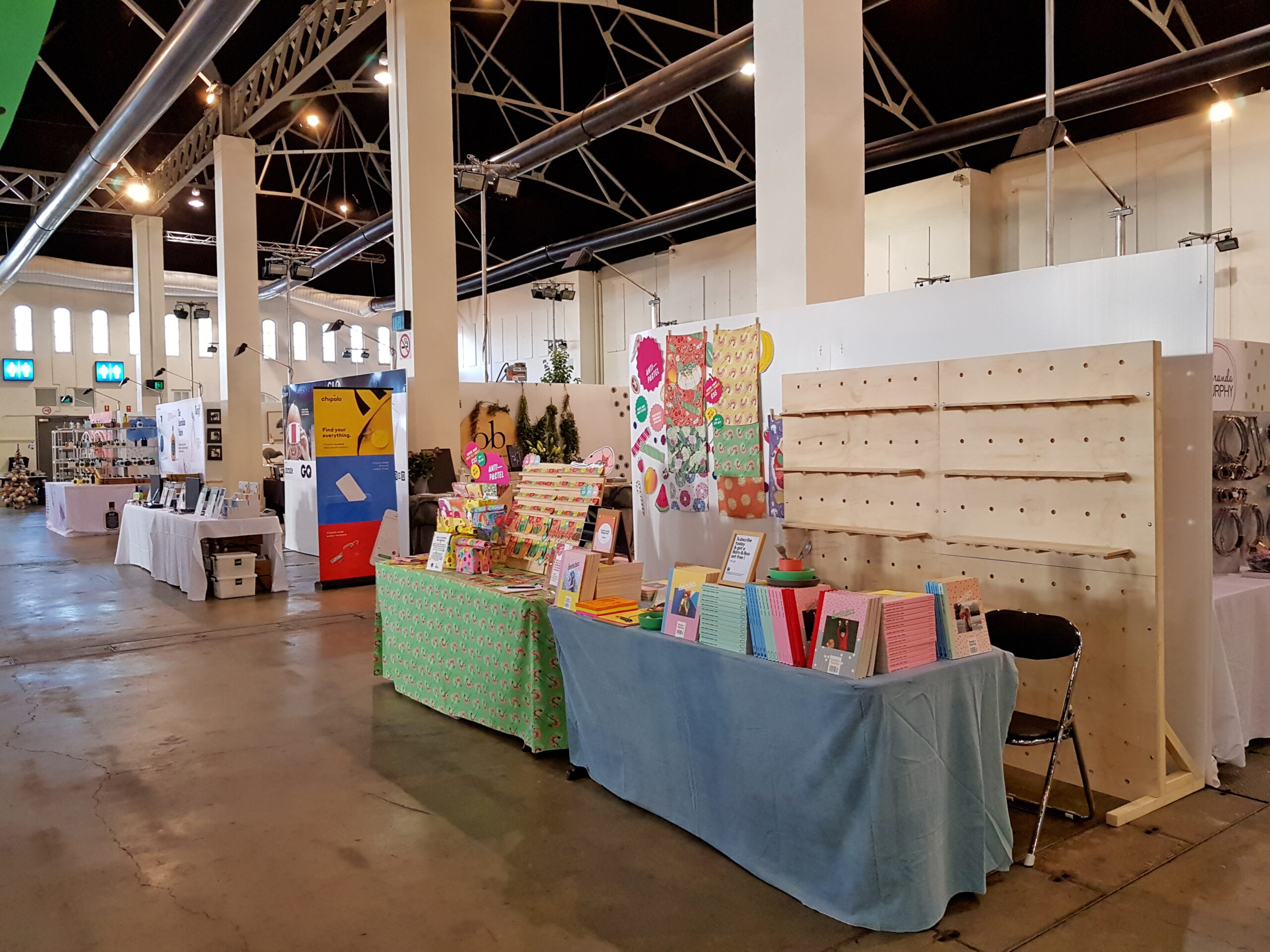 Market Stall Co has chosen to call Workit Spaces home for our Sydney rentals storage facility.
Our space will hold all units used for major Sydney events, private rental bookings and the location that will receive any items transferred from our Workshop in Melbourne. 
Pick up and returns currently not available but we hope to offer this option in future.