Cleve Newsagency first reached out to market stall co on the search for a freestanding pegboard unit, on castor wheels, with storage space. Luckily for both of us, we provide that exact unit in the form of our Pegboard with Cabinet!
After providing them with a few freestanding options, including the Pegboard with Cabinet, the Freestanding Pegboard Shelving Unit, and our new Double Sided Gondola Pegboard, we were delighted to receive an email back saying "I am sold on having market stall co do my entire fit out". And that was the start of how we came to do 95% of Cleve Newsagency's shop fit out using standard market stall co items, with a few minor adjustments. 
The small town newsagency was purchased, along with the entire building, by a family who were keen to make a big venue transformation and had the whole town of Cleve backing them. They had already began their transformation by removing the previous yellow walls and green carpets. The next step was to look at replacing these display units to create a modern, clean look with plywood.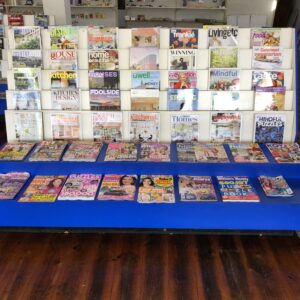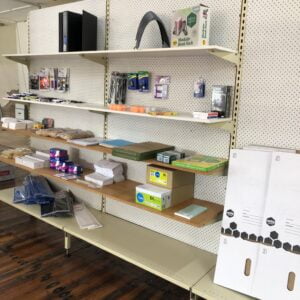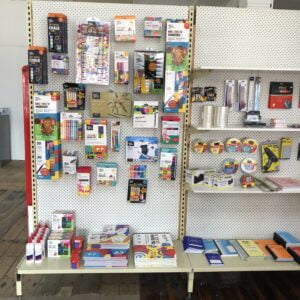 Freestanding Floorplan
It was important for the client to have the option to move around the pieces in their floorplan, as like most people, they like being able to switch up the space they stand in every day. We specialise in fixtures such as these because we truly believe that the majority of the time, they are the best fit for purpose solution to shop fit outs.
The benefits of having the ability to switch up your floorplan is really reflected in a space such as this one, where they will be adding to it over time and are able to make cleaning jobs much more simple. In particular, with the pegboard shelves, it was decided a mix of 120cm, 80cm and 60cm shelves would be best, as the newsagency is a stockist with a turnaround of different products, which may require different spacing. A pegboard unit really is the best option for freedom of changing your shelves to the desired heights.
Due to the large floor space in the newsagency, we were able to do a mix of wall placed units, centre freestanding units and window displays. The softness of the plywood doesn't make the space feel too overcrowded and most definitely brightens it up.
It was important to incorporate the 8 newspaper titles that they carry in the newsagency, along with the magazines. We included a number of elements for them including the A4 Document Stand, the Step Shelves and the Card Stands, which can all be transported to different areas of the store with ease.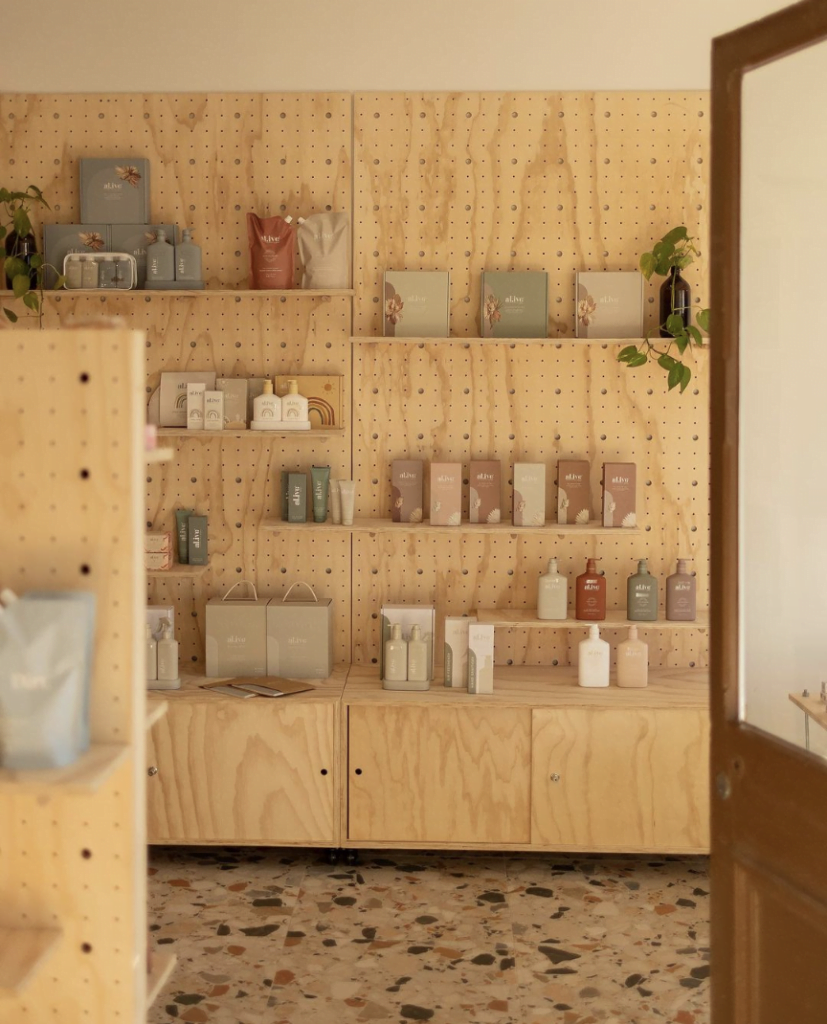 A Wall Mounted Element
There will always be a need and like for some wall fixtures in shop fit outs, but we are seeing more and more people move towards minimalist fixtures, such as a single railing. We wanted to ensure that the number of items at Cleve Newsagency, that were not freestanding, were kept to a minimum and as they required a large card display, we settled on a six shelves high wall mounted display at the back of their store. To keep it as sleek looking as possible, the back is flush against the wall with a single dowel used at the front.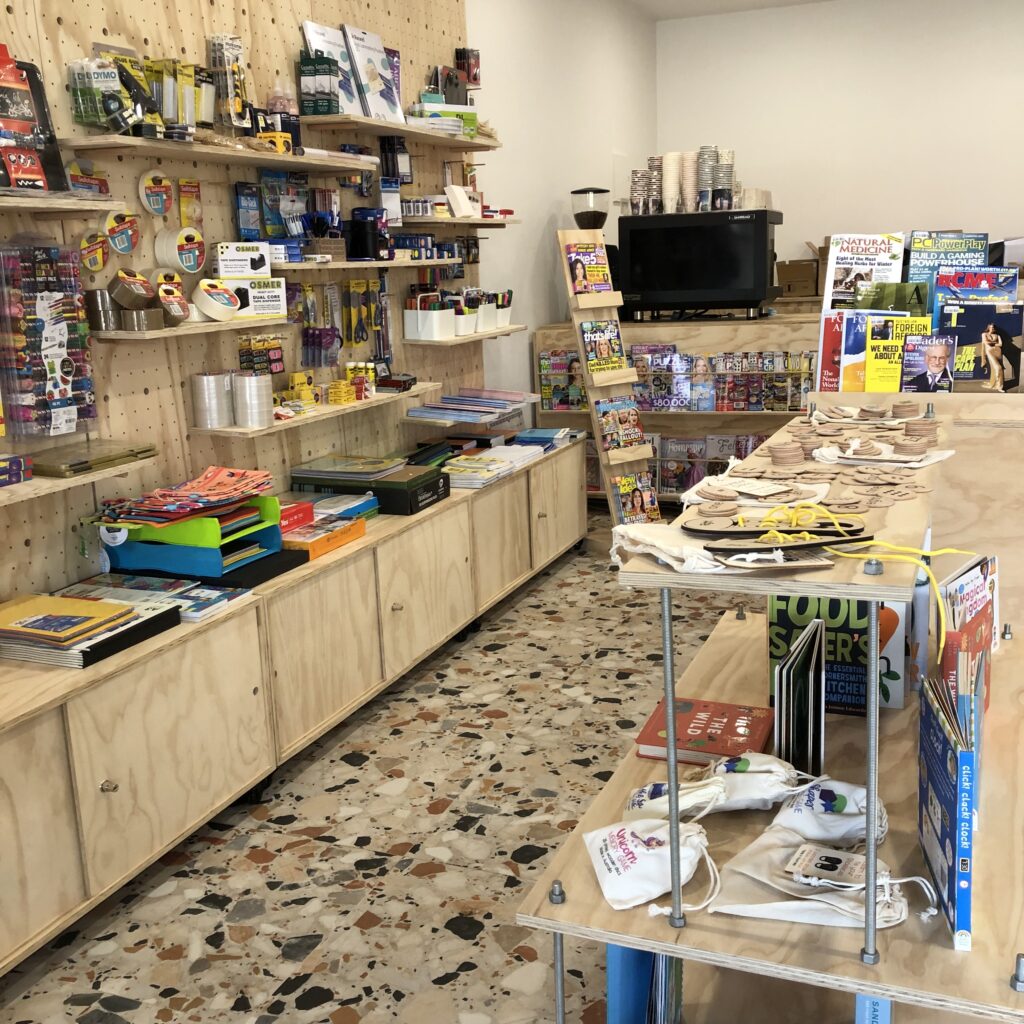 Minor Customisations
Market stall co have built a wide range of products to service all areas within retail and continue to grow based on what we spot a need for.
However, it's understood that we are not able to provide every dimension, material, etc possible for all of our products and so we sometimes get asked if we can make adjustments to these specs or a tweak to the overall design. We will always aim to make these changes for our clients, where possible, without it effecting the integrity of the piece.
For this fit out, we made a custom card stand to the dimensions of their counter, so that it could sit flush along the full length of the front, as if it is apart of the counter itself.
Feedback
"The fit out and the new area have been so hugely popular within the entire town and community, I feel as though my feet have barely touched the ground!
I wanted to thank you and Paul both for all your help with everything fit out related. I absolutely love it and so does my entire customer base."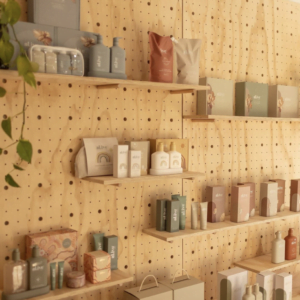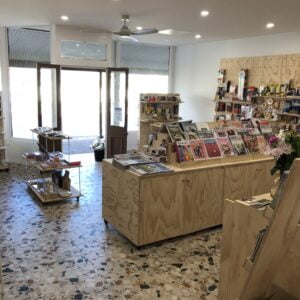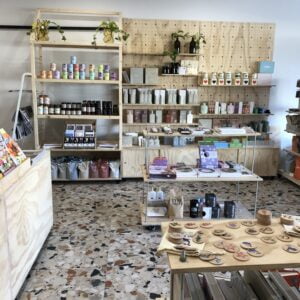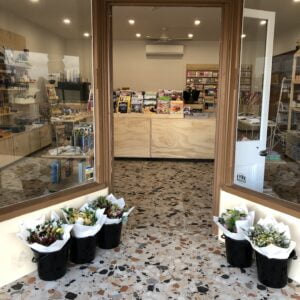 Featuring Products for Purchase