Meet Long Time Client, Loco Group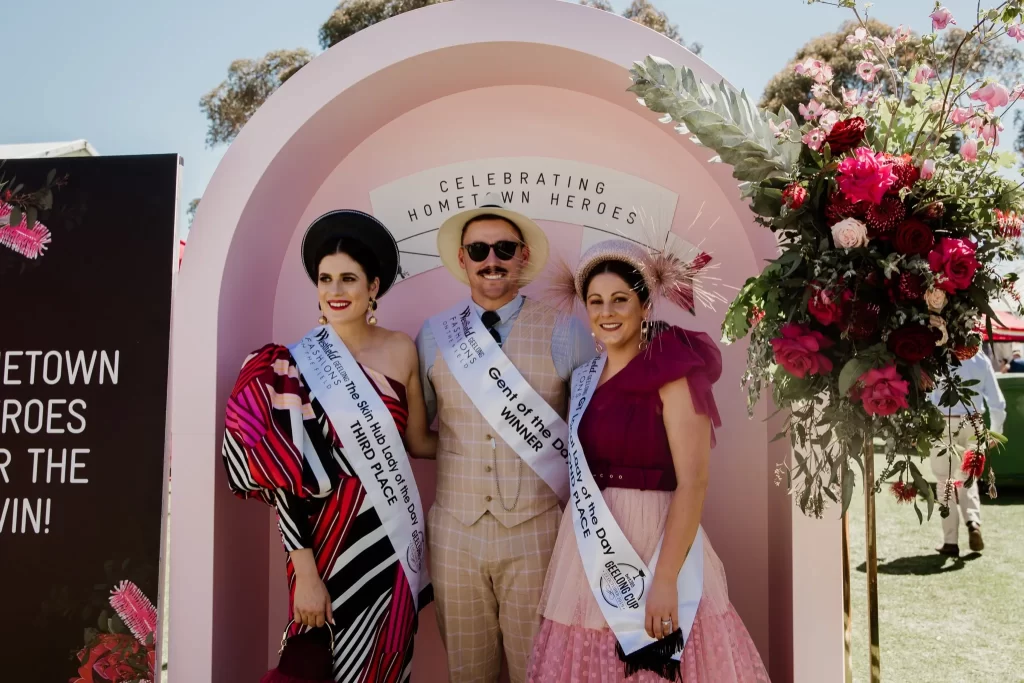 Loco Group create brand experiences through one of a kind activations that are well thought through and entertaining, as well as informative. They know how to attract a crowd, using the target market to develop each activation. For example, at Country Racing Victoria they entice the well dressed patrons with 'instagramable' photo opportunities, which has them flocking to explore the "Hometown Heros" activation for TAC and they are rewarded with merchandise for engaging.
The Brand Ambassadors
Loco Group deploy a super brand ambassador team with all activations to go through it step by step and answer any questions along the way. From dressing in giant tennis balls to being trained in breath testing to riding cargo bikes, the team are well versed in a multitude of tasks, as well as being up to scratch on their brand information.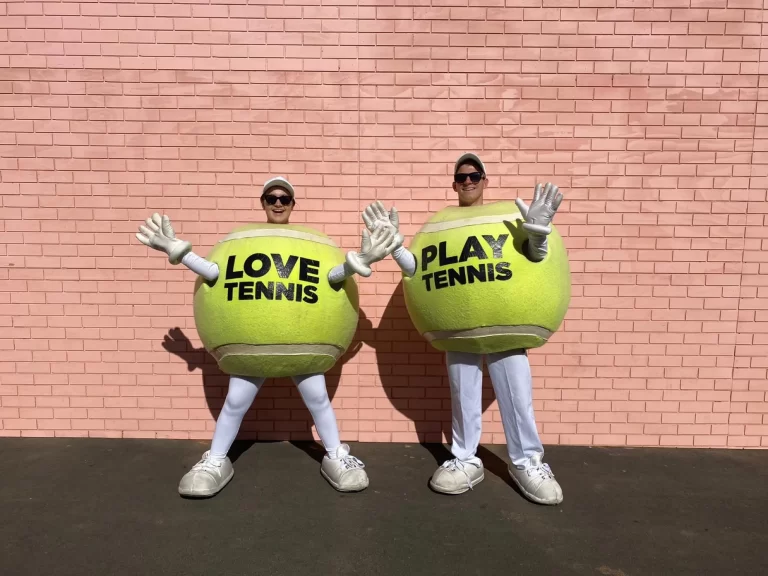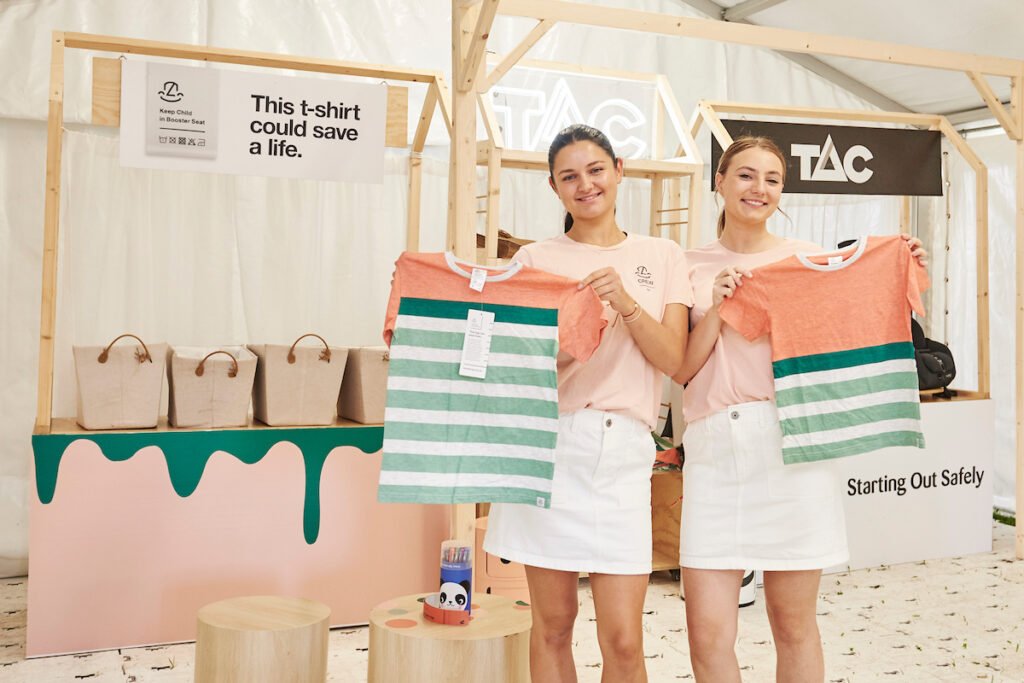 TAC Child Car Seat Activations
"Talking about road safety can be dry but we know how to bring the fun".
With the aim to educate attendees, Loco Group find ways to engage the wider community, including the little ones. With one of their TAC activations, their goal is promoting the use of booster seats for children under 145cm. We built a custom archway for this activation that has a cutout to the height 145cm. If kids can walk through the arch, they're measured and provided with a personalised t-shirt based on their height. The number of stripes on the t-shirt indicates how soon they will be able to ditch their booster seat! This activation has been seen at Moomba, The Melbourne Royal Show, St Kilda Fest and the City Playground.
At the Melbourne Royal Show 2022, they were awarded the silver award for overall exhibitor.
Loco Group created an opportunity for brands to be seen on the move in and around Melbourne by creating a mobile experience called "LocoMotion". Being on the move provides the chance for a multitude of people to see the activation and interact with it, in the most cost effective way possible. There is the option to have a bike with a trailer, that carries a branded billboard or scooters that simply provide branding options to get the message around town. The cargo bike is their third option, which essentially has a huge basket at the front to distribute merchandise or brand messages.
With summer on the way and more people out and about, the is a perfect way to engage with the wider community and reach more of the target market.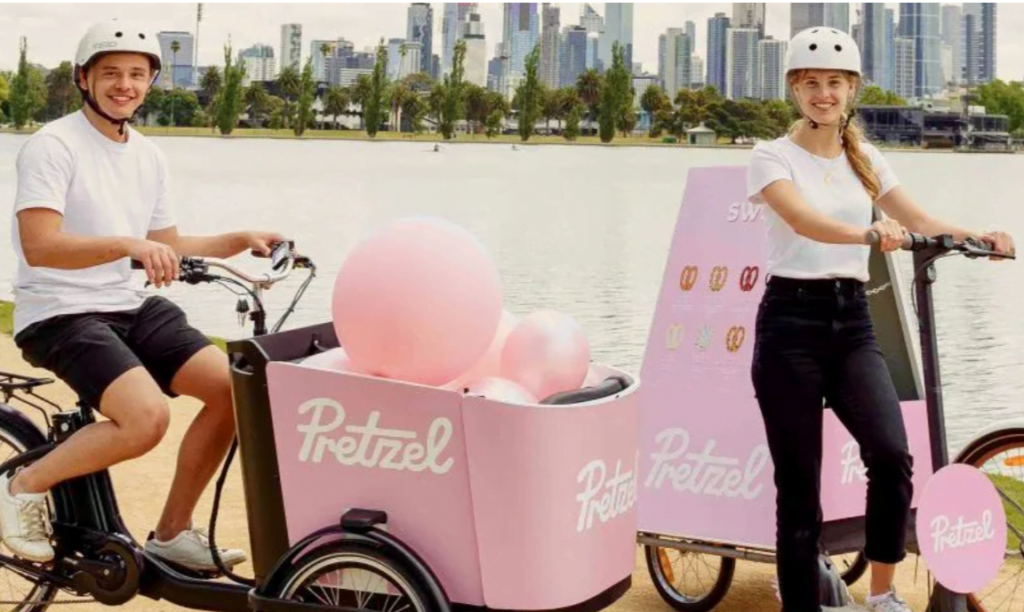 Featuring Market Stall Co
Loco Group are one of Market Stall Co's longest standing clients, working together for the first time back in 2017. We collaborate on custom items and love seeing the integration of our rental items in their activations. They truly know how to bring their vision to life for their clients.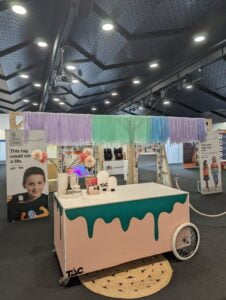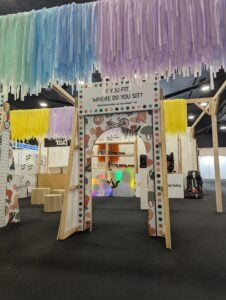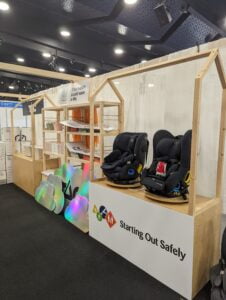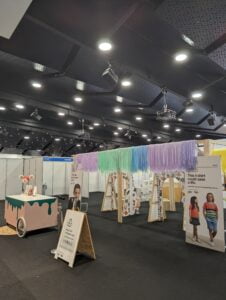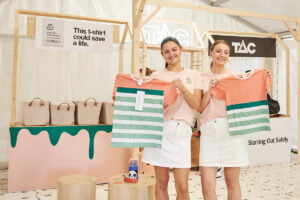 VIEW PRODUCTS FOR PURCHASE
(Click to be taken to the product pages)