Tips To Create The Perfect Market Stall
Did you know we (Market Stall Co owners Laura and Paul Jager) used to have an online homewares brand? We started doing markets and pop ups and that is exactly how Market Stall Co was born – For more on that head here.
My point is that we know what its like to want to represent your brand, your products in the best way. We know what it takes in the pre prep, on the day and the ups and downs of post market day too. We know what it is like when the sales don't reflect the effort, or when the traffic isn't as high as expected and we know how incredible it feels when you hit your goals. We hope these snippets of advice will help you create or refresh the perfect market stall for your business.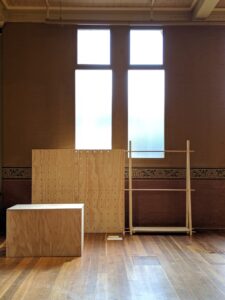 Know your location.
Where you are at your market can influence the floorplan you decide on. You want to take advantage of corners or prime positions if you score them or think of how to drive traffic to you if perhaps your space isn't where you were hoping.
Regardless of your position get to know your neighbours. Befriend them, share and promote each other and your location to drive people to you and to the event. Don't rely on coincidental foot traffic. Ask friends and family and your regulars to shout out too. We know it can feel awkward but the more you tell people where you are the better.
Think about what people will see first from in the distance and walking past. If the answer is not much, then this is in your control area to change. Can you have higher placed signage or product? Can you create some colour or movement or contrast with your space that will help you stand out and draw your customers to you?!
Smart Floorplans. 
Developing floorplans are stressful for some and second nature for others. Whenever we develop floorplans for clients at market stall co these are the questions we ask that can help guide suggestions and options. 
Do you want customers to walk into your space? If the answer is no, then you'll need the right frontage for stock display, be sure to consider the depth of the tabletop, think about what the customers see at eye height and behind you as well. If the answer is yes, make sure you allow enough room to be in the space. For walkways we recommend a minimum of 80cm. If you're clientele are likely to have a pram you may like to increase this.
Do you need storage or is all stock on display? Storage or doors often add to cost or time to set up or make it bulky to move in and out so if you don't need hidden we suggest avoiding it if you're trying to have a minimal set up or compact set up or a fast set up. You can still have storage in the form of boxes and open shelving for example. Think about how display furniture could double to hide away functional items such as bags or packaging. 
Use multi height displays.
Once you capture customer attention you want to keep it. Using different eye heights not only maximises the cpm (cost per meter) for the space you have invested in but also can keep the eyeballs on you for longer. Multi height doesn't have to mean from the floor to ceiling, it could just mean varying heights on a table or a table VM display and one higher up and behind on a back wall.
Create "discover" opportunities. 
Discover opportunities aren't for every brand but something about searching through a display of cards for example to find the perfect one seems to generate a feeling of well, discovery.
Think flicking through a bunch or records, picking through a basket of scrunchies or scarves, dangling a row of necklaces one after the other. Even if a purchase doesn't result an extended time with your brand has been achieved. 
Visual break.
More is more is more can be too much when visual merchandising is involved, make sure you have some space for calmness, or branding amongst stock.
A visual break can help to tell your brand or product story or create room to show off multiple collections out at the same event. A visual break could be a different colour or material background such as plywood to white, it could be clear space, it could be a prop that helps create the aesthetic you want but is a break from the product itself. Some of my favourite types of visual breaks are a pattern such as an empty pegboard or a brand story/image.
I hope this has created some food for thought for you all! Looking forward to many more blog entries to come.
xx Laura Jager
PRODUCTS FEATURED
(Click to be taken to the product pages)