The Everyday Hair Salon Shop Fitout
A very Melbourne salon, the team at everyday love creating hair for real people. Hair that embraces a spirit of creativity and elevated simplicity for the EVERYDAY.
The shop fitout design we assisted to bring to life showcases this very philosophy. We're lucky to have such amazing clients and feel honoured with the trust they give us. Let's take a closer look at everyday…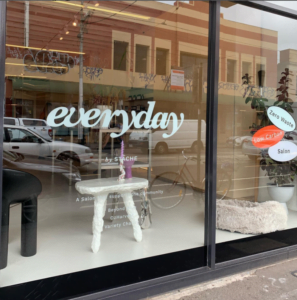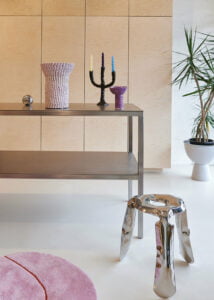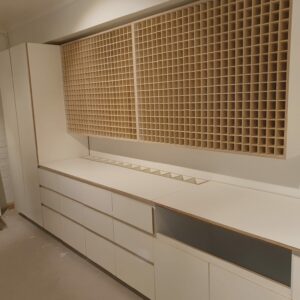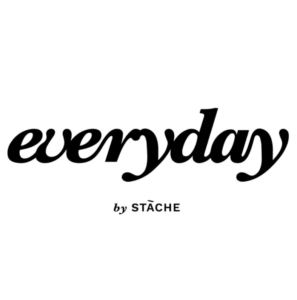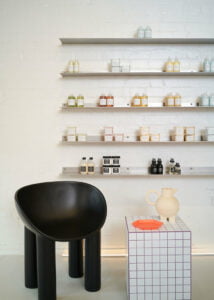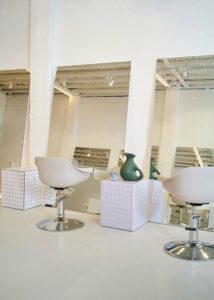 The Process.
We were the makers and implementers with this one. With a bit of collaboration thrown in too. The team at everyday knew what they wanted, had an idea of the materials, and finishes and had some great trades lined up for us to work with and alongside
The Features.

The ever eclectic Sydney road was the perfect setting to bring the everyday salon to life. So, what did we actually do? Let's start from the front and work backwards.
This fit-out included a raised a section of floor to make it level with the remaining area and increase floor space. The painters were then able to achieve a seamless epoxied floor. A great clear, base.
The amazing floor to ceiling window fronts light up the salon and is the perfect setting for the generously tall storage cupboard in beautiful birch plywood we created an installed. This gives such warmth for the space.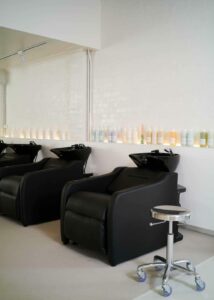 Further into the salon we were tasked with making and installing a crisp and minimal, back of wash basin storage. These were installed behind the wash chairs and feature removable tubs to be able to access services, super practical for a salon. Made from white melamine film coated birch plywood, with matte clear varnished edges, this material is great for a clean aesthetic with a touch of timber edging to bring the warmth. LED track lighting at the back of the units illuminate the wall and create light.

Finally, we worked on creating a great kitchen space. Featuring an island bench with double sink, cavity for a couple of wine coolers and functional cupboards and drawers. Overhead grid cabinetry is the perfect open colourists storage and just looks cool.
The Finish.
Warm, functional, simple, and cool. That is what the completed fit out for everyday achieved. Such a great vision from the owners and we are so, so very happy we could be part of it. Salons are a place of creativity, trust, feeling fabulous and showing skill and this space fosters just that.
Visit everyday.
You can check out everyday online at fortheeveryday.com.au. Bookings are available through the website.
See their creativity and great work in your socials and give them a follow at instagram.com/fortheeveryday
Visit them at 169 Sydney Road, Brunswick, 3056.
Huge thanks to everyday for supporting our business. Much love guys!
xx Laura Jager